Cultura M Incubator for Medical & Dental Diagnostics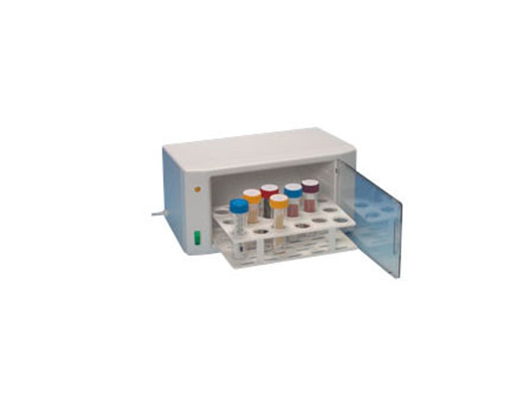 Request a Quote
General
Almedica Small incubator is suitable for the incubation of staining or immersion objective slides such as Uricult, Hygicult, Easicult, (all products of Orion Diagnostica, Finland) or regular Petri dishes for the evidence of bacteria, fungi and yeast.
The CULTURA®M has been used for more than 20 years in the fields of medical and dental diagnostics, food bacteriology and hygiene monitoring, monitoring of coolants lubricants and industrial liquids as well as drinking water, industrial process and swimming pool water.
The CULTURA®M is user-friendly, tried-and-tested, durable and reliable.
| | |
| --- | --- |
| Temperature range | 25-45 ̊C |
| Temperature stability | ± 1 ̊C |
| Voltage | 230 V |
| Frequency | 50 Hz |
| Power output | 26 W / 0.2A |
| Protective Class | II |
| Dimensions (mm) | external: W: 310 H: 155 D: 168 internal: W: 220 H: 120 D: 150 |
| Case | Not easily flammable PC & ABS |
| Door | PC transparent |
| Thermometer | up to 60 ̊C, in special tube |
| Base cover | ABS |
| Weight | 1.1 kg |