10819-646 VWR REFRIGERATOR COUNTERTOP FS 1.8CF (51 ltr) USA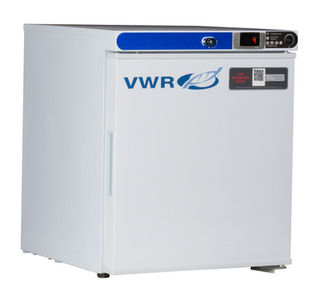 Request a Quote
General
The VWR® Series Undercounter Freestanding Refrigerators are purpose built for scientific and medical applications.


Temperature controller
Digital setting accuracy
Precise temperature maintenance
Monitoring and alarms
High/low temperature alarm
Sensor error alarm
Alarm mute
Remote contacts
Units feature a digital microprocessor temperature controller allowing for the precise temperature management necessary for critical samples and supplies


Environmentally friendly, natural hydrocarbon (HC) refrigerants (not containing hydrofluorocarbons) vastly reduce global-warming potential (GWP) while meeting new EPA/SNAP mandates and UL, ASHRAE compliance guidelines.
A forced air directional refrigeration system provides superior temperature uniformity and recovery after door openings.
Certifications: UL/C-UL listed.