MicroFet 2 Dynamometer for High Level 12 Lead Analysis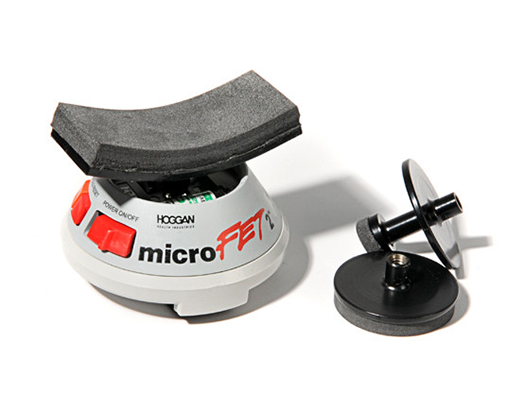 Request a Quote
General
This unique, handheld device is battery operated, weighs less than a pound, and is ergonomically designed to fit comfortably in the palm of your hand. The microFET2 uses sophisticated digital technology. Strain gauge elements within the transducer react independently to measure external forces from multiple angles. This patented system enables the gauge to detect even subtle changes in force regardless of the direction in which it is applied.
Product Information
The original digital dynamometer
Ergonomic shape and lightweight design makes the microFet 2 easy to use.
Compact design fits easily in the hand.
The industry standard in durability, reliability and accuracy.
Used by NASA, OSHA, and leading universities and research institutions worldwide.
Recognized by medico-legal community for documentation, accuracy and validity.
Versatile attachments ensure proper muscle isolation for increased testing validity.
Easy to read LCD display located directly on gauge shows peak force and duration.
For use as standalone or with our Clinical or FET Data Collection software.