Dexcom G5 Mobile Continuous Glucose Monitoring System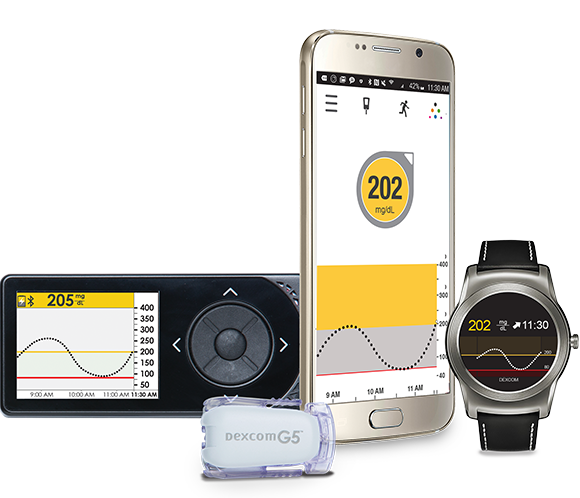 Request a Quote
General
The Dexcom G5 ® Mobile is a portable, lightweight device that provides continuous glucose monitoring (CGM). It'ss an innovative tool in diabetes studies that provides continuous glucose information using wireless & bluetooth technology. The Dexcom G5 Mobile records changes in glucose throughout the day, tracking whether glucose is rising or falling every 5 minutes and shares this with your smartphone, watch or receiver.
The Dexcom G5 Mobile transmits information about glucose values throughout the day, enabling the calculation of normal, hypo or hyperglycemia percentages for each study patient wearing the sensor. Subjects can review their results either through the standard receiver or their smartphone app.
MESM configure all Dexcom G5 units to be trial and patient ready:
Charging the Receiver.
Transmitter and Receiver pairing.
Packaged in a patient ready kit to assign each device to a trial patient.