Eppendorf 5702R with A-8-17 Rotor and A-4-38 Rotor for the Clinical Lab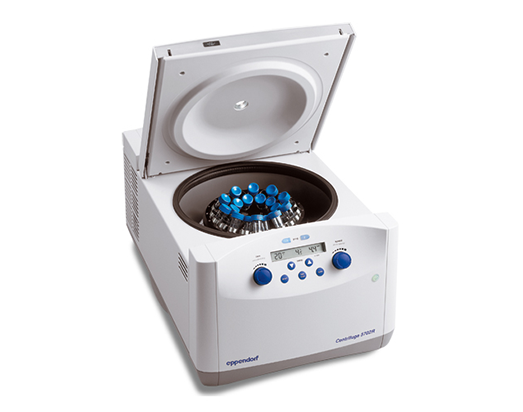 Request a Quote
General
All 5702 models can be used in a range of settings, from the clinical lab to the cell culture lab. With various fixed-angle and swing-bucket rotors available, they can accommodate almost any kind of tube.
An other advantage is that we have designed all rotors within the 5702 line to be interchangeable
    

Very compact design

    

Low access height (see scale on the left side of the page)

    

Dials and digital display

    

Automatic motorized locking of the lid

    

Slow start-up and braking through the SOFT function

    

Stainless steel rotor chamber (rust-proof)

   

Optimized air flow directed backwards

    

Conforms to the following safety and application requirements

    

This model has all the product characteristics that make refrigerated

    Eppendorf centrifuges so outstanding

    

If the centrifuge has not yet reached the correct temperature via standby refrigeration, you can quickly reach the desired temperature by using the "fast temp" function. Like-wise, standby

    

Refrigeration will maintain a particular temperature following use. 

    

Precise centrifugation is made possible through the "at set rpm" function, time is counted down once the set rpm is reached. As a result, different centrifugal runs can be more easily reproduced.
| | |
| --- | --- |
| Dimensions (W x D x H) | 38 x 58 x 26 cm |
| Weight | 36 kg |
| Max. power requirement | 380 W |
| Power supply | 230 V/50 Hz |